Triad Associates installs a wide variety of pool finishes for gunite swimming pools.  Whether you are building a new swimming pool, or renovating an older pool, Triad Associates provides experienced installers and high quality products to ensure your project exceeds your expectations.
Wet Edge Interior Pool Finishes
Wet Edge is a revolutionary blend of natural aggregates, premium stones, and performance enhancing additives that combine to provide beautiful and durable interior pool finishes. The idea was formulated to provide a tougher, attractive and time resistant surface for pool interiors. Wet Edge products are able to retain their original finish after years of exposure to nature's elements.
Tri-Roc Pebble Finishes
Tri-Roc pebble finishes are created by adding natural, rounded river stones with unique color blends.  This provides an elegant assortment of options when selecting the pool's interior surface.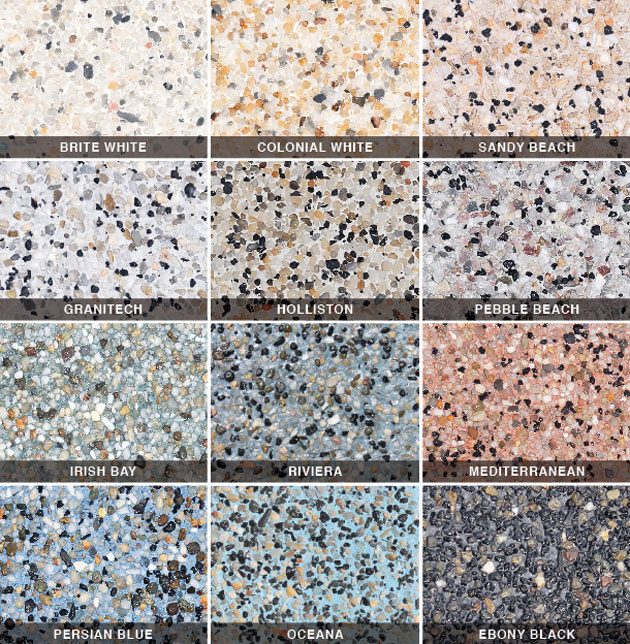 Download Tri-Roc Brochure - PDF
Crystaline Series
Crystaline premium finishes add a touch of color to our Tri-Roc by adding colored glass with the pebble blends.  A variety of glass colors are available to compliment any style or color scheme for your pool.