Triad Associates has continued to evolve as the largest hardscape installer in the New England area.  As a compliment to your hardscape project, a natural stone water feature can be an element that adds the finishing touch of beauty and tranquility.  Our designers, along with our experienced installation crews, work together to provide a natural environment for you and your family to enjoy.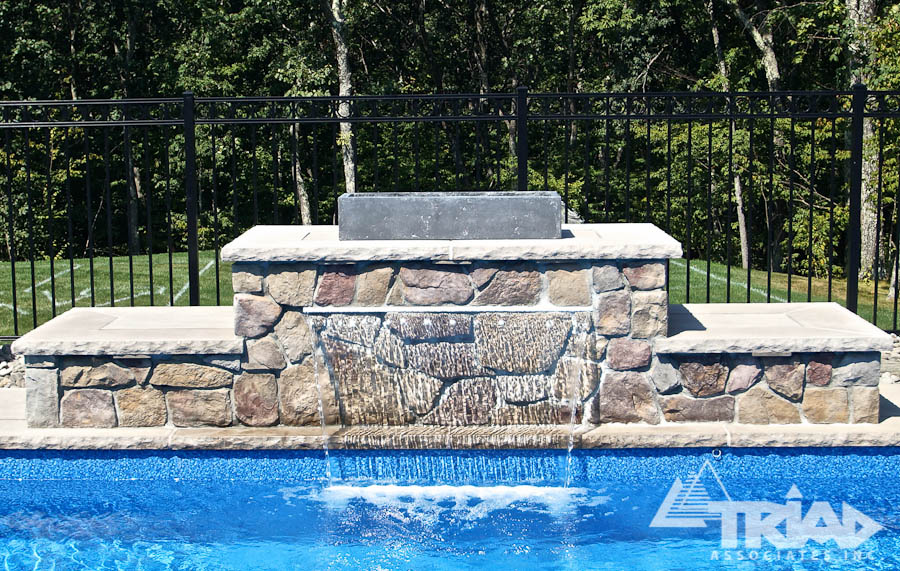 Types of Water Features
Natural Stone Waterfalls
Sheer Descent Water Features
Water Fountains
Deck Jets
If you are interested in adding a water feature to your hardscaping project, please be sure to contact us for a consultation with one of our knowledgeable sales associates. Triad Associates is located in Haverhill, MA and continues to serve the New England area with professional hardscape design and installation.