Exposed aggregate concrete is a decorative concrete product that provides a beautiful and durable finish for pool decks, driveways, walkways and patios.  Our experienced installers at Triad Associates  hand-seed natural stones into the surface of poured-in-place concrete and expose the stones once the concrete hardens enough to wash the top surface.
Exposed Aggregate Samples

Exposed Aggregate Color Guide:
Triad Associates offers over 50 different blends of stones and dyes to compliment any color scheme in your project.  You may choose from rounded river stones or chipped stones mined from various quarries around the country.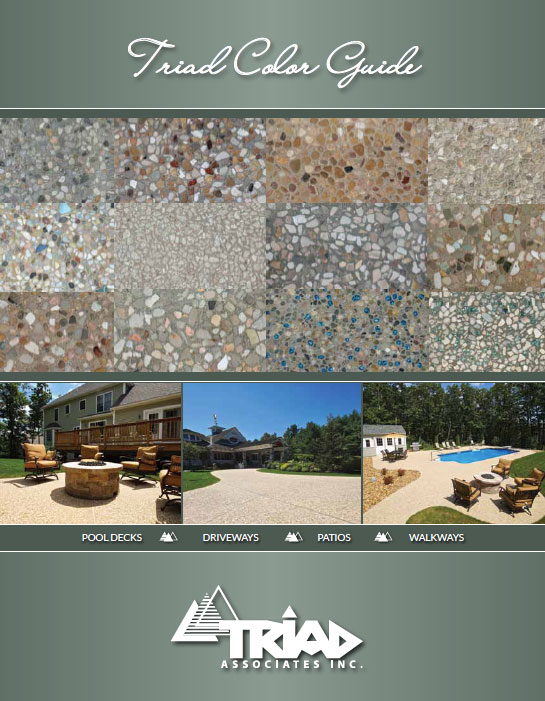 Finished Projects – Exposed Aggregate
Triad Associates is the largest installer of exposed aggregate concrete in the New England area.  Below are photos of finished projects that showcase exposed aggregate concrete in a variety of settings.  If you are interested in exposed aggregate for your next outdoor project, please contact us to speak with one of our experienced sales representatives.